FEEDING THE SOUL IS BACK!
ANCHE QUEST'ANNO TORNA FEEDING THE SOUL!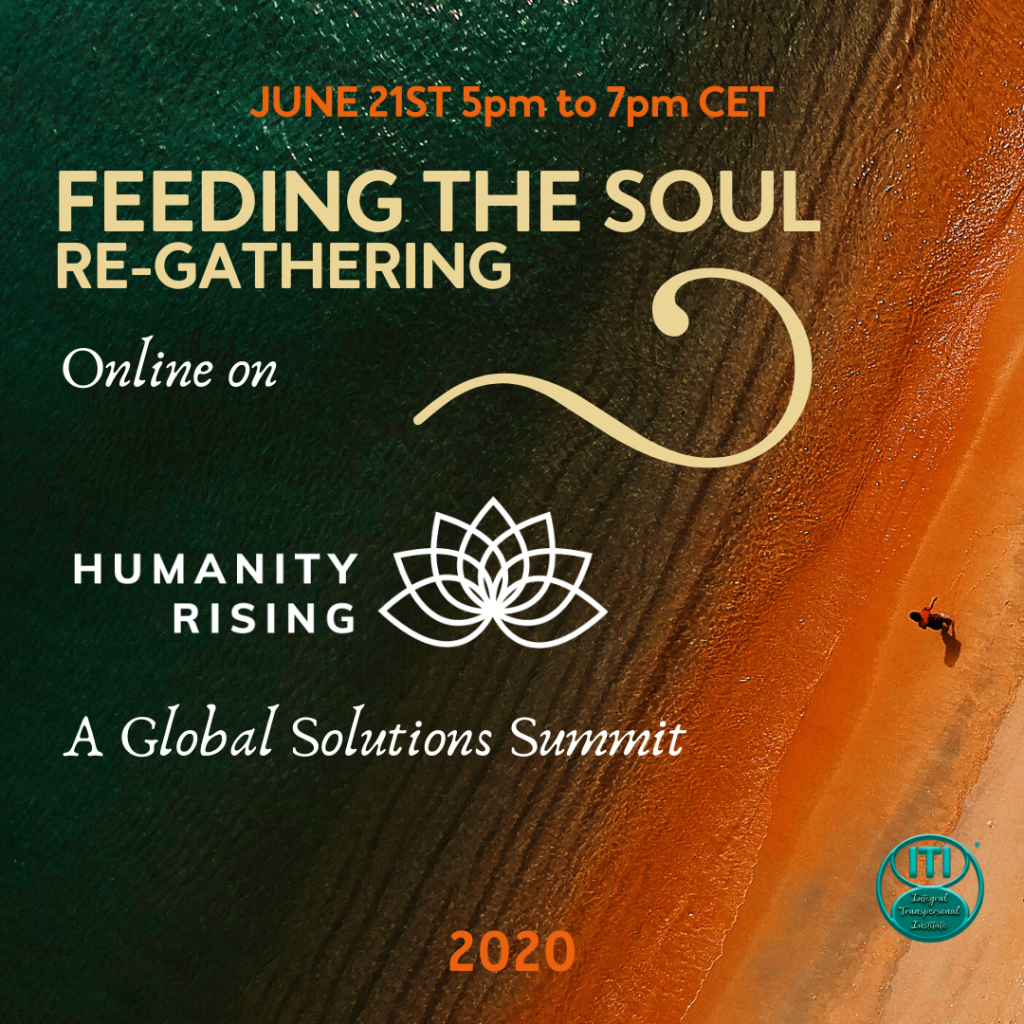 ---
---
---
Feeding the Soul Re-gathering Online
(scroll down for english)
21 Giugno 2010 dalle 17 alle 00, l'evento si divide in due parti:
Feeding the Soul Re-Gathering 2020 for Humanity Rising – A Global Solutions Summit, sulla piattaforma dell'evento planetario Humanity Rising organizzato dal nostro partner Ubiquity University. Dalle 17 alle 19: Iscrivi all'evento GRATUITO (o con donazione libera benevenuta), seguendo QUESTO LINK e potrai accedere a questo evento e a tutti gli altri all'interno dell'evento generale.
Summer Solstice Celebration for Feeding The Soul Re-Gathering 2020: dopo le prime due ore di interventi e contenuti di altissima qualità sulla piattaforma di Humanity Rising ci si sposta nella Zoom Room di ITI per celebrare il Solstizio d'Estate in compagnia del Team BTE e del dott. Pier Luigi Lattuada e del BTE Ensemble, per pratiche di Biotransenergetica, Canti medicina ed Estatic Dance con DJ Ronin: Imperdibile. GRATUITO e IMPERDIBILE.
Quando la luce risplende e le ombre si diradano aumenta la responsabilità della libertà, è il momento della celebrazione della gioia, della bellezza, della grazia.
Ci riuniamo per celebrare, per condividere i doni ricevuti, per raccogliere abbondanza e offrire saggezza, vedere chiaro, vedere lontano.
Donne e uomini condivideranno la loro esperienza riguardo gli aspetti essenziali per la trasformazione della coscienza, keynote prima e nuove generazioni a offrire pratiche di Tecnologie del sacro e Canti Medicina.
Il coordinatore Pier Luigi Lattuada
Leggi a seguire la presentazione e il programma in Inglese (lingua ufficiale dell'evento).
Clicca per accedere all'evento FACEBOOK EVENT!
ENGLISH
Feeding the Soul Re-gathering Online
June 21 Giugno 2020 from 5pm to 12am CET the event is divided in two parts:
Feeding the Soul Re-Gathering 2020 for Humanity Rising – A Global Solutions Summit, on the platform of this planetary event Humanity Rising organised by pur partner Ubiquity University. From 5pm to 7pm: Subscribe to the FREE event (or make a free welcome donation), following THIS LINK and you will be able to access the feeding the Soul re-gathering event as well as all the other events inside Humanity Rising general planetary event. Check it out!
Summer Solstice Celebration for Feeding The Soul Re-Gathering 2020: after the first two hours of amazing high quality content and keynotes we move to our ITI ZOOM ROOM to keep on celebrating SUMMER SOLSTICE together in company of BTE Team, BTE Ensemble and Medicine Chanting, DJ Ronin and Ecstatic Dance, Biotransenergetics practices and dr. Pier Luigi Lattuada. ALSO THIS EVENT IS FREE AND UNMISSABLE,
When the light shines and the shadows thin out, the responsibility for freedom increases, it is the moment of celebration of joy, beauty, grace.
We gather to celebrate, to share the gifts received, to get abundance and give wisdom, to see clearly, to see far.
Women and men of wisdom will share their experience concerning the essential aspects for the transformation of consciousness, representatives of the younger generations will offer practical experiences of Technologies of the Sacred and Chants of Medicine.
Coordinated by Pier Luigi Lattuada
PROGRAM
ON HUMANITY RISING
5 p.m P.L. Introduction Jim Garrison P. L. Lattuada – BTE ensemble
5.15 p.m. Round table: Female wisdom
Valentina Lattuada, Marina Belokurova, Vera Saldanha, Fariba Bogzaran, Virginia Gawel – Moderator Sara Gambelli
Essentials for A shift of consciousness
Bte Ensemble
6.15 p. m Round table: Male wisdom Moderator Francesco Santini
Essentials for A shift of consciousness Serge Beddington – Berhens, Andrea Molinari, Stuart Sovatsky, Mauricio de Luna,
7.00 Break
WE MOVE TO ITI ZOOM ROOM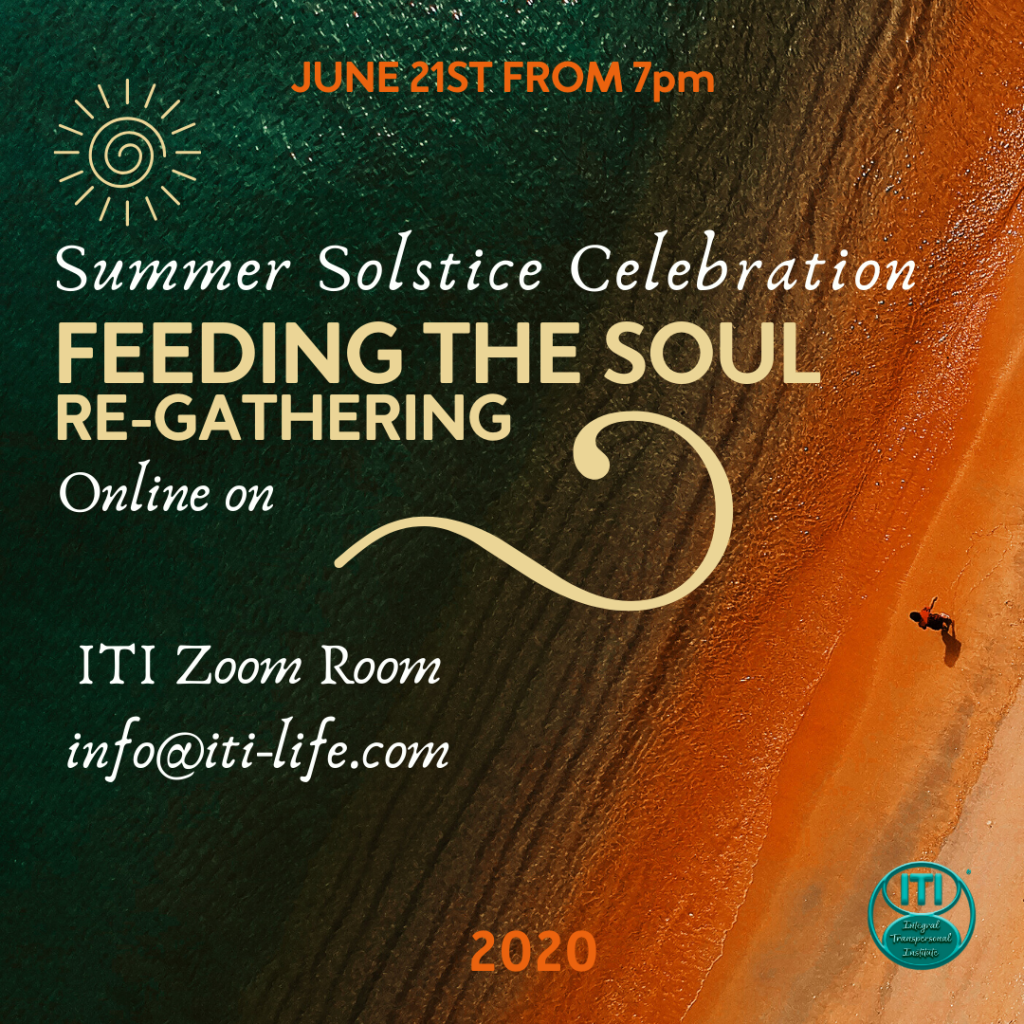 ON ITI ZOOM ROOM
7.15 BTE Ensemble
7.30 p.m. BTE Corpo del Sogno – Muoversi nel Flusso- Cerchio di Medicina – BTE Dreams Embodying and Medicine Circle
8.30 -p.m Ecstatic Dance
10 p.m Chanting circle: BTE Ensemble – Mauricio de Luna – Manuel, Paulino, Andrea Host
Short interview spot shared during Chanting Circle and available on Biotransenergetica Official Youtube channel.
Essentials for A shift of consciousness: Steve Taylor, Angaangaaq, Amit Goswamy, Steven Schmitz, Rosemarie Anderson, Irma Azomoza, David Lukoff, Christel Lukoff, Alessandra Comneno. Filippo Garrone, Ana Rodes Castro, Margareta Doderer, Amma friend.
Check Out the Keynotes: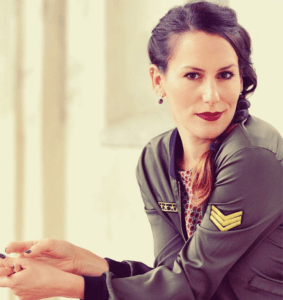 Valentina Lattuada, transformationnel expert. Expert in transformations for artists and professionals. Life and Mental Coach, Acting Coach, Transpersonal Counselor. University degree in History, Management & Communication for Culture and Show. (Università Statale di Milano). 20 year career in acting and directing. Founder of ITActing – Integral Transpersonal Acting, of the Meet Your Dragon 42 Steps Program towards your New Vision of the World and re-writing the Story of Your Life, founder of the Big Dream Surfing Method and the 21 Steps BDS Mastery program (Envision, Manifest, Transform). Teacher and Mum of two. More on www.valentinalattuadaweb.com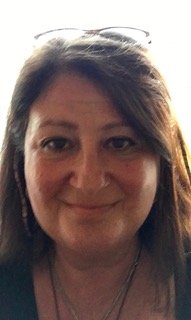 Marina V. Belokurova – EUROTAS professional member, founder of the body-oriented insight therapy, developer of contemporary approach to mythodrama, chief executive officer at the counselling and training company "Hi-human technologies". Psychologist, psychotherapist of the Register of European Certificate of Psychotherapy Holders (EAP), certified processual work expert, holder of the World Certificate for Psychotherapy (WCPC). Authorised lecturer and supervisor of the European Association for Psychotherapy (EAP). Founder and the presiding member of the Association for Transpersonal Psychology and Psychotherapy (ATPP), Processual Work Professional Community, Central Playback Theatre School, Association for Intermodal Arts Therapy.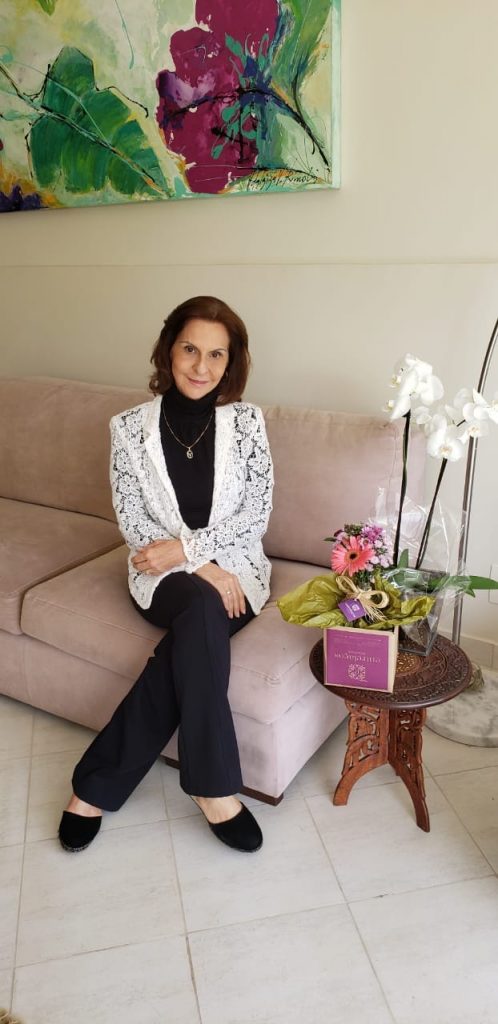 Vera Pizzichini Saldanha Psychologist, PhD in Transpersonal Psychology (Unicamp); Teacher, Author, and co-author of several books and works in Transpersonal Psychology. Author of Transpersonal Integrative Therapy and the Transpersonal Integrative Approach – A.I.T. Responsible and General Coordinator of the 1st Postgraduate Course in Transpersonal Psychology in Brazil – ALUBRAT. National and International Speaker in Transpersonal PsychologyPresident of the Luso Brazilian Transpersonal Association- ALUBRAT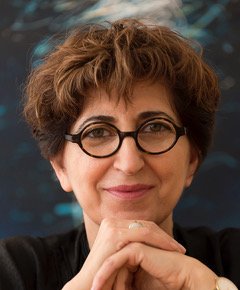 Fariba Bogzaran, PhD is a visionary, artist, scientist, who founded the Dream Studies program at John F. Kennedy University in Berkeley, California where she taught as an associate professor for 25 years. She conducted the first scientific research on lucid dream incubation and spiritual experiences (1989). She is the co-author of two major books on dreams: Extraordinary Dreams (2002) and Integral Dreaming (2012) both published by State University of New York Press. Her integral approach in dreams and life is informed by her in-depth study and practice of Taoism, Shamanism, East-West and somatic Psychology. She co-founded Lucid Art Foundation (1998) and has established an artist residency program in the heart of nature. Living adjunct to wilderness for thirty-five years, and a long distance ocean swimmer, she has been active in raising consciousness about ecology, preservation and earth's wisdom.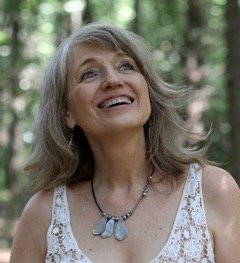 Virginia Gawel, (Argentina) Licensed Psychologist, teacher, lecturer and writer. Since 1984 she´s spreading Transpersonal Psychology throughout Argentina and Iberomerica at different universities and through the Transpersonal Center of Buenos Aires (www.centrotranspersonal.com.ar), of which she is founder and Director. She is a member of the Executive Board of the International Transpersonal Association (ITA) representing South America. She has developed her own clinical work system, integrating the models of the Unconscious of the East and West, called Direct Access Techniques to the Unconscious (TADIs, in Spanish). Her most recent book is "The end of the self hate" (2020).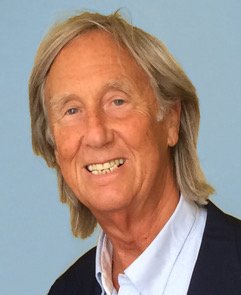 Serge Beddington-Behrens MA (Oxon.), Ph.D is a Transpersonal Psychotherapist, Educator and Healer. He has taught workshops and held spiritual retreats all over the world for the last 40 years and has had over 50 articles published in academic journals. His new speciality is holding what he calls 'Individualistic retreats' in his house in Mallorca where a person comes for a week and works intensively on all areas of their lives. He has a new book coming out this summer entitled GATEWAYS TO THE SOUL; INNER WORK FOR THE OUTER WORLD which he sees as a direct response to what he believes the Coronavirus may be asking of the human race!
Andrea Samar Molinari, psychologist and transpersonal psychotherapist. In 2009 he obtained the degree in clinical/dynamic psychology at the University of Padova defending the thesis entitled "Body in psychotherapy". In 2010 he made a one year internship in Body psychotherapy and in 2016 became transpersonal psychotherapist after a 4 years course at Integral Transpersonal Institute – Milan. In his training period he studied and practiced different transpersonal techniques such as Vipassana meditation, bioenergetics, Pathwork, Core-energetics, Usui Reiki and Hara Yoga. In his travels as spiritual researcher he got in touch with the Mazatec and Toltec shamanic tradition in Mexico, with the Afro-Brazilian traditions of Umbanda and Candomblè, and the doctrine of Santo Daime in Brazil. He currently lives in Brazil and works as clinical psychologist, transpersonal psychotherapist and conductor of Biotransenergetics and therapeutic groups also in Italy and Chile. www.docmolinari.com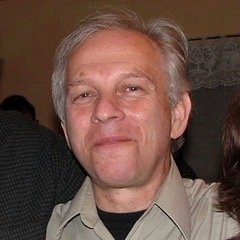 Stuart Sovatsky. Receiving a Club Scholarship, Stuart is degreed in Religion & Ethics from Princeton University, with a thesis on Nietzsche & Advaita. He has practiced intensive kundalini tantra since 1974. He was first in the US to bring yoga & kirtan to incarcerated youth & to the homeless mentally-ill in the mid1970s & was first choice to clinically-direct the Ram Dass Prison Ashram, receiving the first federal grant to bring meditation into schools, police departments & mental health agencies in 1976. He has some 30,000hrs of counseling experience & directed the first "Spiritual Emergence" service in the world since 1983, the Kundalini Clinic that helped modify psychiatry's Diagnostic Manual to include Spiritual Issues. His Admiration Therapy was certified by the Russian Government that he has used in transforming over 300 breakup-bound couples & has been awarded over $2M in grants. From 1997-2000, he was founding-consultant for the Oakland $34million award-winning sustainable Greencitylofts.com Stuart was secretly flown to Slovenia to chant over the dying Chair of Unaligned Nations of the World & to S Africa to chant with Sangoma shamans and convened a 40-country World Spirituality Conference in India where The Dalai Lama was represented & Jack Kornfield & Robert Thurman keynoted. Stuart gave Sanskrit benedictions for Sri Sri Ravi Shankar & presented on Tantra & One World Family. He is the author of Advanced Spiritual Intimacy, Words From The Soul [in acquisition review by Harvard University Press], The History of Yoga in America in the Columbia University Desk Reference on Eastern Religion [contract] & over forty yoga articles & chapters & was interviewed by the Science Editor for The New York Times on kundalini-tantra. He was chantmaster with San Francisco band, Axis Mundi for 20yrs pioneering cave-simulating electronica for 130 Burning Man community events. He received the CIIS forty-Year Most Outstanding Alumni Award, was president of the Association for Transpersonal Psychology for 20years; Co-convener with Robert Thurman of the Indic Wisdom Roundtable, Columbia University; Advisor for the Johns-Hopkins University Psilocybin Study; Teacher of Teachers for Helen Palmer's Enneagram Institute. https://princeton.academia.edu/StuartSovatsky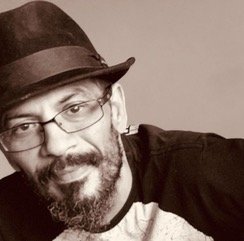 Mauricio de Luna. Man, Father, guardian of the primordial feminine, initiated in shamanic traditions, initiated to Ifà, Priest of Umbanda. Formed in NLP, deep Transe techniques, systemic and neuro systemic constellations. Personal Power Therapist, together with his wife Cintia Luna, he has been developing the "Recriando a Vida" Project for 18 years, for the awakening of talents and authentic human potential. It offers meetings, conferences, seminars and trainings in Brazil and worldwide.
---
Uomo, Padre, guardiano del femminile primordiale, iniziato nelle tradizioni sciamaniche, iniziato a Ifà, Sacerdote di Umbanda. Formato in PNL, tecniche di Transe profondo, costellazioni sistemiche e neuro sistemiche. Terapeuta di Potere personale, insieme a sua moglie Cintia Luna sviluppa da 18 anni il Progetto "Recriando a Vida", per il risveglio dei talenti e del potenziale umano autentico. Propone incontri, conferenze, seminari e formazioni in Brasile e nel mondo.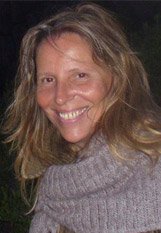 Alessandra Comneno, is a Guardian of Wisdom of the natives of Central and South America, with forty years of experience in traditional ceremonies. Pilgrim of Conscience of the Maya-Tolteca path, she lived fifteen years in Mexico where she learned through daily practices and teachings received. Carrier of Sacred Pipe ritual, she guides people in the Temascal ceremony, the sweat lodge. She supports people in Medicine Wheel initiations by sharing ancestral traditional practices in circles and courses. In 2008 in Italy, she founded the Chakaruna Association – bridge between worlds – and she collaborates as a teacher and coordinator in Europe with the Institute "Investigaciòn Maya-Tolteca Nahualli, Escuela de Artes Ancestrales Maya-Tolteca, El Espejo Horadado". She is the author of:
"Shamanic practices, the path of silent knowledge" with Maurizio Balboni, Anima Edizioni – 2013, "Keeper of the sacred fire, shamanism and feminine energy" – Anima Edizioni 2015.
"The Moon, astro-shamanic manual of inner evolution" Edizioni Chakaruna 2018.
She organizes trips and pilgrimages to Mexico aimed at direct experience with the keepers of ancient traditions.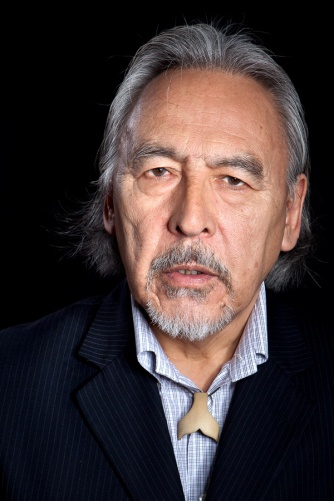 Angaangaq was born in Greenland in 1947. He is an elder, traditional healer, spiritual teacher and shaman from Greenland. He grew up in a remote village in Greenland, where his grandmother recognized his gift to continue the healing tradition of the family and trained him for becoming a shaman. His spiritual task, given by his mother, is "to melt the ice in heart of man". Already in 1975, as a young man, he received the task from the elders to be a "runner" for them and to bring the message about the melting of the Big Ice in Greenland to the world. His work took him to more than 70 countries around the world. He is a keynote speaker at international conferences on climate change, environmental issues and indigenous affairs and has represented the Arctic people at the UN General Assembly. He has met with personalities like Nelson Mandela, Michail Gorbatschow, Pope John Paul II., Pope Francis and the Dalai Lama and has participated in several documentary films. He has passed on his knowledge to universities, schools, companies, retirement homes and prisons.His teachings come from the Eskimo Kalaallit – a peaceful culture that is thousands of years old and has not experienced war. These teachings have enabled people to survive in one of the harshest places on earth. They call us to bridge the distance between our minds and hearts through strength and gentleness, compassion and love, courage and determination, to make personal and global transformation and healing possible.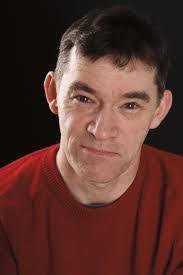 Steve Taylor PhD is the author of several books on psychology and spirituality, including The Leap and Spiritual Science. He is a senior lecturer in psychology at Leeds Beckett University and the current chair of the Transpersonal Psychology Section of the British Psychological Society. His books have been published in 20 languages, and Eckhart Tolle has described his work as 'an important contribution to the shift in consciousness which is happening on our planet at present.' www.stevenmtaylor.com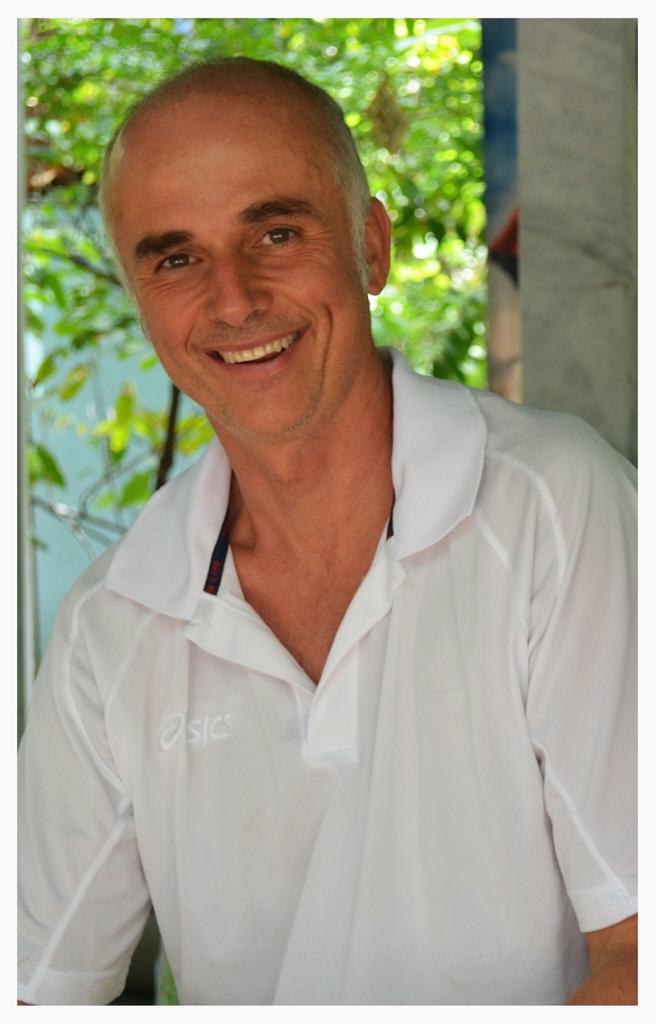 Filippo Garrone:
iniciated on mayan Toltecas arts of mexico, Filippo Garrone is a medicine man and community therapist, facilitator of self-knowledge and healing circles, lives and works in Brazil.