Integral Transpersonal Journal
ITJ is the official body of EUROTAS (European Transpersonal Association)
ITJ was born in 2010, following the XI EUROTAS Transpersonal Conference in Milan, with the following aims:
Collect the cultural contributions of the European transpersonal community

Offer a space for transpersonal psychotherapists a space to report the results of their research in scientific language

To offer transpersonal philosophers and other helping relationship professionals the space to share their thoughts and insights in poetic and metaphorical language.

Spreading the transpersonal culture in the academic field

Promote research in the field of transpersonal psychology and psychotherapy

To be an instrument of sharing and giving for those who deal with inner experience

To be a meeting point for those who draw knowledge and inspiration from the transpersonal dimension

To offer a space where we gather to confront each other, where we learn and teach, where, in listening, we transcend and include ourselves, we free ourselves from the known and proceed on that journey towards the Unity in which we wish to participate.
As expressed by the Resolution approved by the board of European Transpersonal Association (EUROTAS) in 2011 …
The aim is therefore to publish articles that discuss and illustrate transpersonal topics and theories and that use research as a tool for the evolution of transpersonal thinking in the psychological field. All those who value transpersonal culture are invited to contribute both as authors and as critical readers of the journal.
This is why we have made access to ITJ n.0 in digital format FREE for everyone, because the exchange of ideas is what makes every cultural movement alive and nourishing.
If you are a member of ITI and / or Eurotas click HERE to have free access to all issues of the magazine.
Editorial Director (2019)
R. Strambaci, Ph. D.
Scientific director

PL Lattuada MD, Psy. D., Ph. D.
Editorial Staff
Rossana Strambaci, editor director
Ilaria Cislaghi, editor and graphics
Patrizia Rita Pinoli, consulting editor
Eleonora Prazzoli, consulting editor
Silvia Lodrini, consulting editor
Claudia Castiglioni, graphical project
Scientific Board
Jure Biechonsky, Estonia,
Bernadette Blin-Lery, France,
Lyudmila Scortesca, Moldova,
Vitor Jose Rodrigues, Portugal,
Magda Sole, Spain,
Giovanna Calabrese, ITA,
Ingrida Indane, Latvia,
Vladimir Maykov, Russia
Board of Reviewers
Regina Hess, Germany,
Steven Schmitz, USA.
Regina U. Hess, Germany – chief
Lindy Mcmullin, Greece
Rona Newmark, South Africa
Elena Piccoli, Italy
Reviewers translators
Timoty M. Perazzoli
Valentina DM Lattuada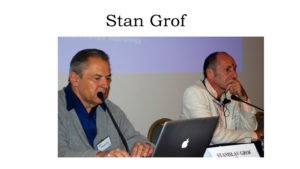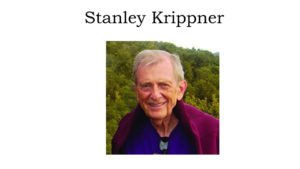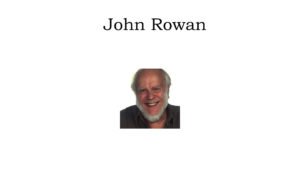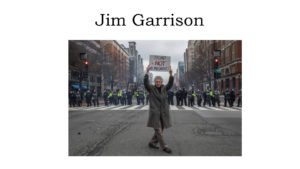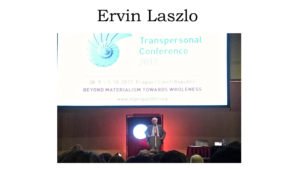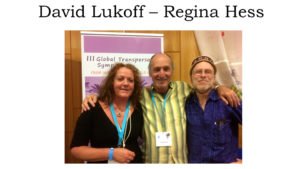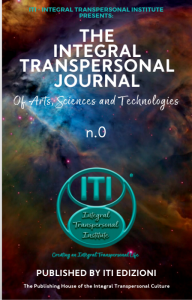 Free Download N.0 – HERE
Download HERE the N.0 issue of ITJ
In Evidence:
Second Attention Epistemology PIER LUIGI LATTUADA
Transpersonal approach in 15 questions VITOR JOSE RODRIGUES
Don't you dare ignore the transpersonal JOHN ROWAN
The brieh history of Transpersonal Psychology STANISLAV GROF
What is oneness? INGO BENJAMIN JAHRSETZ
The challange of transformation HANS PETER WEIDINGER
Transpersonal therapy statements DIEDERIK WOLSAK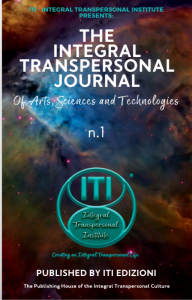 Buy the Num. 1 in Italian of the ITJ by clicking HERE
In evidence:
Special article
Interview with Ervin Laszlo on Transpersonal Consciousness
ERVIN LASZLO
Contributions
Epistemology of the Second Attention: Truth and Reality
PIER LUIGI LATTUADA MD PSY.D., PH.D
The Search for Universal Values
STANLEY KRIPPNER, PH.D
The Navaho Indian Model of Healing
STANLEY KRIPPNER, PH.D
Transpersonal Psychotherapy: A Psychotherapeutic Process, a Psychotherapeutic Method, a Psychotherapeutic Technique?
JO E. SCHNORRENBERG PH.D
Lessons from Holotropic States for a Psychology of Survival from a Psychospiritual Perspective
J. STANISLAV GROF, MD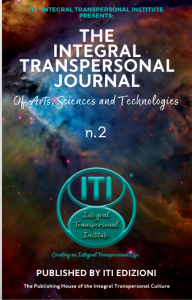 Buy ITJ N.2 in Italian by clicking HERE!
In evidence:
Contributions
Epistemology of the Second Attention: Integral Process Evaluation Grid (III part)
PIER LUIGI LATTUADA MD, Ph.D.
Altered States of Consciousness During Intense Spiritual Experiences: Implications for Psychotherapy
DAVID LUKOFF Ph.D
Modern Spiritual Warriors
VITOR JOSE F. RODRIGUES Ph.D.
The Transpersonal and Why It Is So Important to Counseling Psychology
JOHN ROWAN Ph.D.
Consciousness: a Neurological Point of View
SERENA BUZIO MD, Ph.D.
Nondual Embodied Understanding as "State of 80 Border Consciousness": Importance for Theory, Practice and Research in Transpersonal Psychology
REGINA URSULA HESS Ph.D.
Death as a Non-Ordinary State of Consciousness
JUDITH MILLER Ph.D.
CHECK OUT THE 14 ISSUES OF
ITJ – INTEGRAL TRANSPERSONAL JOURNAL IN ENGLISH
---
Are you interested in collaborating with a scientific article?
Download HERE instructions and find out how you can become an author for ITJ.
---
This post is also available in:
Italiano