Feeding the Soul is back!
To nourish and give inspiration.
While you wait for this edition, watch the videos of the latest one: Feeding the Soul Re-Gathering 2020. New to FTS? HERE you can find the website of the festival born in 2015.
(Scorri per leggere in italiano)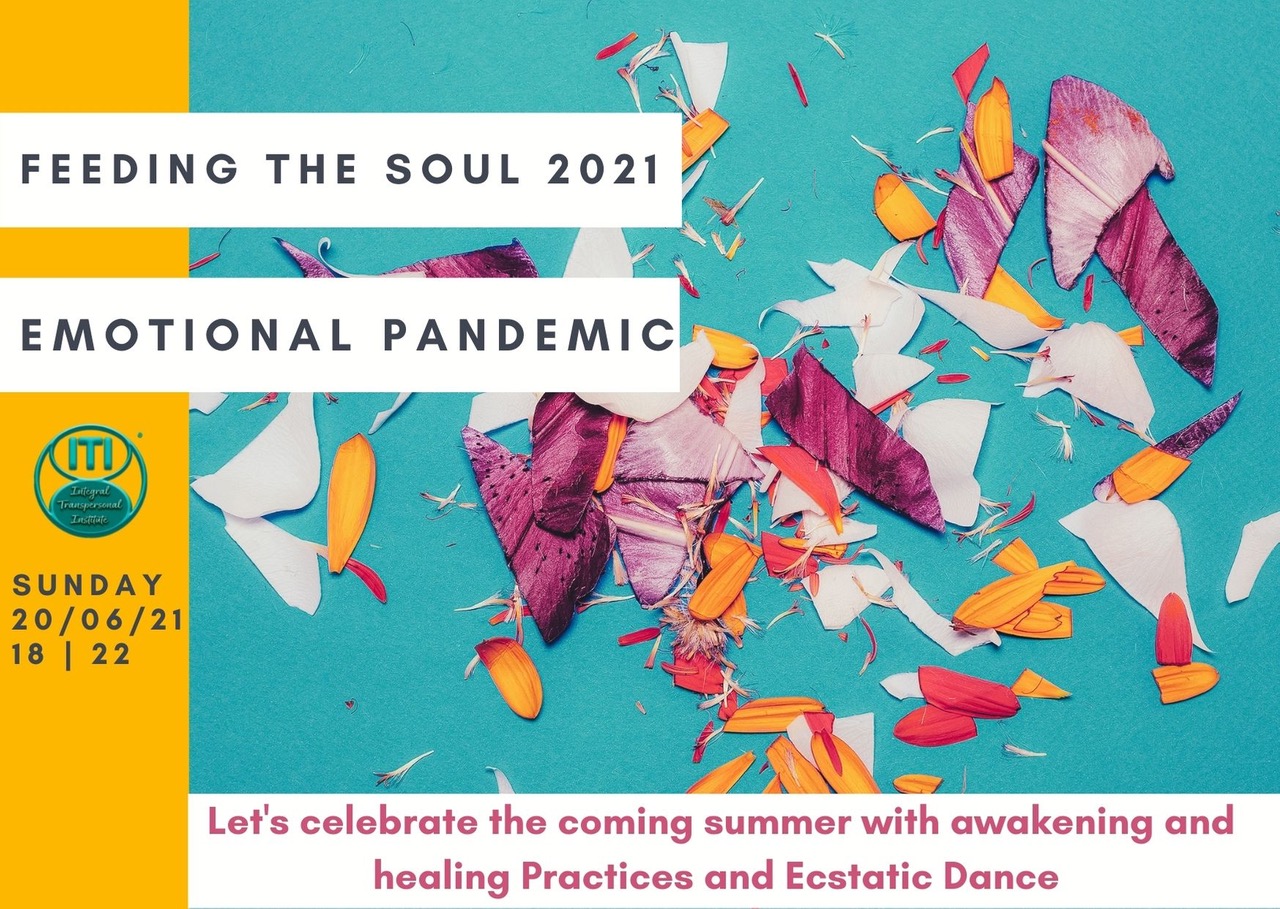 Torna anche quest'anno Feeding the Soul (FTS)!
Per nutrire l'anima e dare ispirazioni.
Mentre aspetti questa edizione, guarda i video dell'edizione 2020: Feeding the Soul Re-Gathering! Non conosci FTS? QUI trovi il sito del festival nato nel 2015.
18:00 – 18:15 Intro all'Emotional Pandemic (P.L. Lattuada)
18:15 – 18:40 La Tribù cura Se stessa / The tribe heals itself (Gruppo Om Padova)
18:40 – 19:10  Meditazione del Bambino Interiore in epoca di pandemia emozionale / Inner Child Meditation, in a Time of Emotional Pandemic (Francesco Santini)
19:10 – 19:35 Lavoro sugli Antenati/ Drawing emotional resources from our lineage (Michela Balbi)
19:40 – 20:20 Il linguaggio della Luce/ The language of light (Alisa Reikher)
20:20 – 21:00 Stella nel Cuore / The Star in the Heart (Laura Marra e Susanna Pelliciari)
21:00 – 21:50 Emotional Ecstatic Dance (Fabio Freddi)
Join us ONLINE (for free), to practice and share!