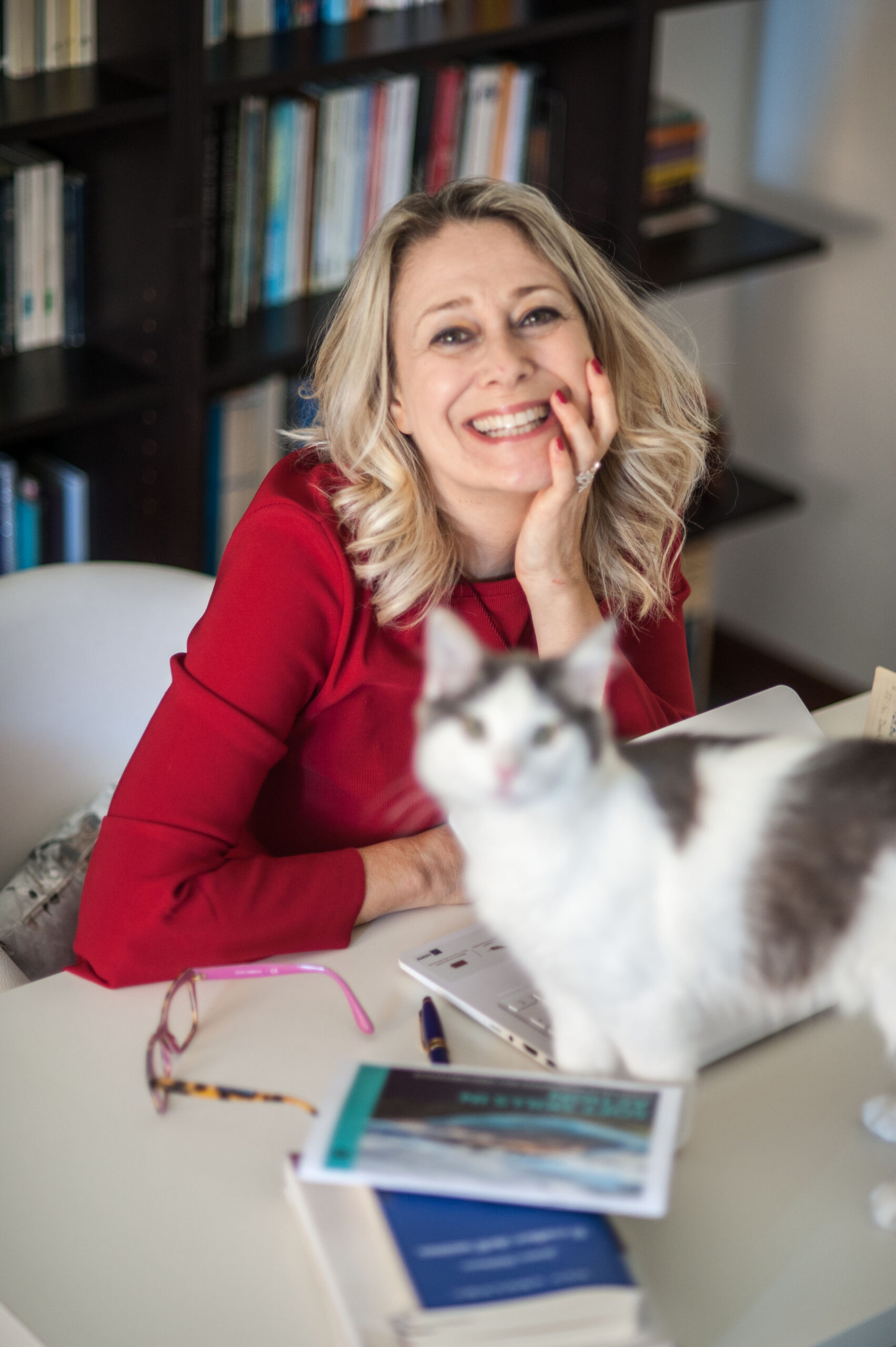 Simon Vigo
Position:

Transpersonal Counselor and Counselor Trainer
I have a degree in Philosophy with a psychological focus at the University of Milan.
I am an Integral and Transpersonal Counselor and an accredited SIBTE and ASSOCOUNSELING Counselor Trainer. Professional disciplined according to the law n. 4/2013.
Trainer in BTE Bodymindwork at the Italian Society of Biotransenergetics
Professor of Dream Body and Phenomenology of the Archetypes of Consciousness in the Integral and Transpersonal Counseling course at the Integral Transpersonal Institute.
Researcher at Integral Transpersonal Institute of the application of Mindfulness to states of consciousness with particular attention to the anthropology of ancient shamanic traditions. She is the author of the book "Shamanic Meditations" with Pier Luigi Lattuada, Macro Edizioni, 2020.
Author and Lecturer of the courses "Integral Transpersonal Counseling" and "Shamanic Archetypes in Transpersonal Counseling" at the Faculty of Transpersonal Psychology in Ubiquity University (USA)
Creator and teacher of the ITI Writing course of Integral and Transpersonal Writing at Integral Transpersonal Institute (Application of Mindfulness techniques to writing).
Head of the ITI Writing Unit. Author and editor of the articles published in it.
I work in individual private courses of Integral Transpersonal Counseling and Mindfulness with Biotransenergetics methodology. I conduct theoretical-experiential seminars on archetypes of consciousness and personal evolution.
I conduct training seminars in AVO, the Association of Hospital Volunteers (Sesto San Giovanni Hospital). Experiential workshops aimed at supporting the qualities and developing the skills necessary to carry out an assistance activity for people in hospital stays.
Motivational interviews at the Sesto San Giovanni Hospital for the recruitment of volunteer staff.
Super vision talks to volunteers for assistance and support for their activity in the hospital ward.
Biotransenergetics related publications:
Shamanic meditations, know yourself thanks to the shamanic journey, Macro Editions, 2020
The Dreaming Body: Un chemin pratique d'éveil spirituel in SYNODIES, Revue du Groupe de Recherches et d'Etudes des Thérapies Transpersonneles, Paris, n. 16, été 2016
Il Corpo del Sogno, in La Visione Sottile, Periodical of Transpersonal Culture in Italy, vol. 31, II semester 2015
Clear eyes, empty mind, light heart, with Pier Luigi Lattuada, in "RE NUDO", n.21, June 2013
The Body of the Dream, a place, a way, Integraltranspersonalife
The Eight Pillars of the Dream Body, Integraltranspersonalife