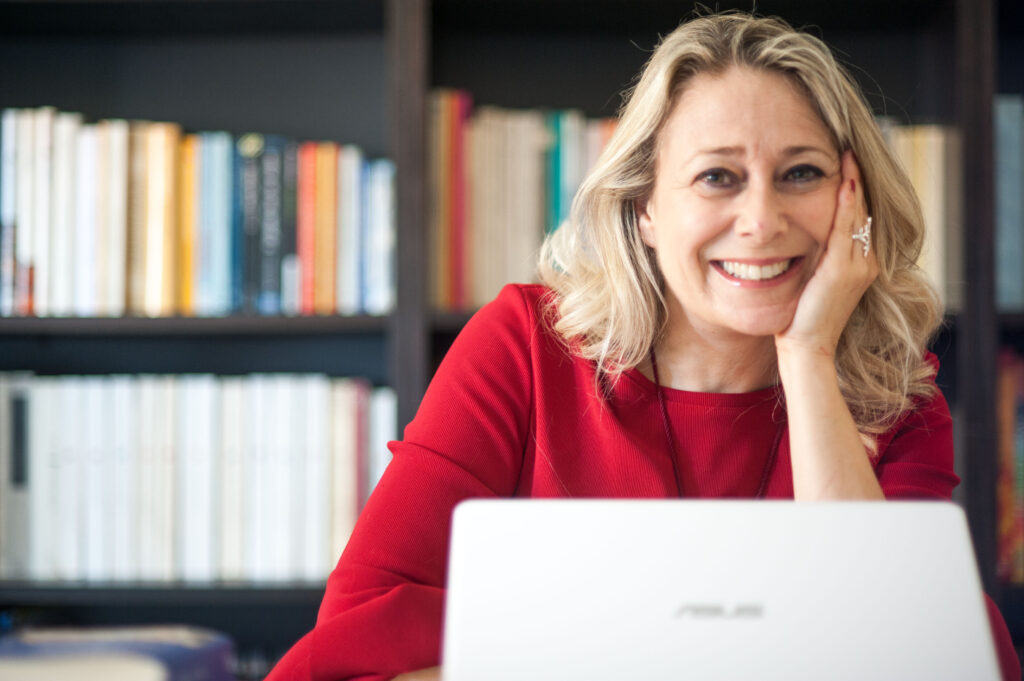 Unit Coordinator: Dr. Simona Vigo
This UNIT wants to provide the tools of awareness and Mindfulness typical of Biotransenergetics and an epistemology of transpersonal vision in order to start writing by paying attention to the states of consciousness and the voice of our inner archetypes.
"I've seen things about it that you humans couldn't imagine.
Fighting ships in flames off the ramparts of Orion.
And I saw the B-rays flashing in the dark near the gates of Tannhäuser.
And all those moments will be lost in time like tears in the rain.
It's time to die "
Blade Runner
In each of us lives that Avatar creature, like the Blade Runner replicant who can see things that we humans could not even imagine. He can teach us to inhabit the mystery of the obvious. So that all our moments full of soul, awareness and imagination are not lost in time like tears in the rain.
Writing, understood as the transmission of contents that have to do with human conscience, it is inherently transpersonal. Even when it is an expression of the unrepeatable uniqueness of the author's inner world, even when it is autobiographical. Virtually every great author, or anyone who decides to write about any subject, in one way or another claims that it was a story, a theme, a poem, an idea that found it. We are visited by our dreams, our inner images, our ideas, our thoughts, our inspiration. They are all archetypes that inform our consciousness. Let's say in fact, I am inspired, I am not inspired, this thing inspires me or does not tell me anything ... this topic speaks to me, I have to find inspiration, I have an idea, I have had the image of ... the language itself speaks to us of this transpersonal aspect of experience.
Like all inner experiences, writing is also an integral experience that is lived on five levels: physical, energetic, emotional, mental and spiritual. Writing in a transpersonal way means constantly keeping the attention on the integration of three "inner characters": the one who feels, the one who observes, the one who acts. It means making writing an activity that is not only intellectual but unifying body, mind and spirit.
In all cases the intent will be to "bring the extraordinary into the ordinary" so that we can say to ourselves: "Be strong that no one defeats you. Be noble that no one humiliates you. Be yourself that nobody forgets you ".
The ITI Writing Course
A specific "creative and transpersonal writing" course for those who are already trained or are training in Biotransenergetics.
The course proposes to apply the awareness tools and methodology of Biotransenergetics to writing, paying attention to the states of consciousness and the voice of the archetypes. Thus making writing a "technology of the sacred" which contributes to bringing "the extraordinary into the ordinary".
Writing is an integral experience that is lived on all levels: physical, energetic, emotional, mental and spiritual. Transpersonal writing means keeping constant attention on the BTE integration of the hearer, the observer, the doer: pure sensation, pure action, pure vision.
The intent is to organize a real transpersonal "literature" consisting of the production of articles and texts written by ITI professionals to disseminate in a capillary way the variety of interventions in support of the transpersonal vision and in particular of Biotransenergetics in the various areas of operation and applicability .
The strength of the contents of this literature will be sustained by the inner attitude and the way it has been produced.
Each month inspirational themes will be proposed that everyone can develop as they prefer, in total freedom of content and expression but in compliance with a structure that will be indicated for reasons of uniformity and publication space.
The ITI Writing Team will take care of finding the appropriate publication ways both within the ITI platform and in specialized journals and cultural channels that allow for the ever-increasing diffusion of texts in support of the transpersonal vision in popular and sectoral fields.
Different publication destinations will be chosen depending on the content and style of the article.
Simona Vigo graduated in Philosophy from the University of Milan. She is a Transpersonal counselor and a Counselor Trainer she trained at the Integral Transpersonal Institute (ITI) in Milan. Counselor AssoCounseling, enrolled N. A2024-2017.
Biotransenergetics teacher at ITI. Professor at Ubiquity University of Integral Transpersonal Counseling and Archetypes in Integral Transpersonal Counseling.
Trainer in BTE Bodymindwork accredited by SIBTE at the Italian Society of Biotransenergetics.
Work in individual courses of Transpersonal Counseling. She conducts evolutionary seminars on archetypes of consciousness, Mindfulness sessions and psycho-body practices of awareness (BTE BodyMind Work).
Author with Pier Luigi Lattuada of the book "Shamanic Meditations", Macro editions, Cesena, 2021
After graduating in Philosophy, he deepened his studies of dynamic and archetypal psychology with a Jungian orientation through numerous theoretical-experiential seminars and personal analysis courses.
He has carried out publishing activities at the Apogeo Srl publishing house for some years.
She was also the curator in charge of the Agorarte SRL Contemporary Art gallery for ten years, dealing with the related editorial series, the drafting of all critical texts relating to the artists and curating the exhibitions in Italy and Argentina.
The subsequent training in Transpersonal Counseling and the training course in Teaching allowed her to integrate philosophical and artistic research with inner experience and the acquisition of an operational methodology capable of offering respect, presence, listening and support to the processes of existential crisis and personal fulfillment.