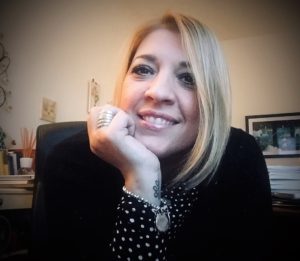 Head of Unit Coordinator: Dr. Emanuela Fonticoli
Working with children is like sowing seeds. In order for a seed to become a strong plant, a lot of care, attention and respect for what it needs is necessary so that all the Divine that dwells in each of us can always manifest itself.
As adults we have a duty to guarantee children the necessary understanding and flexibility so that they can grow as similar as possible to themselves.
The world we live in tends to conform, generalize, frustrate, make demands, not give second chances. Even the most loving and welcoming adults tend to have very specific expectations about what a child should do and how she should do it. And if he does not succeed, he immediately begins to talk about discomfort, problems, inadequacy, disturbance.
The integral vision in the child tends to contain letting be.
This is the concept that ITI KIDS wants to bring into the world, giving tools so that adults can be flexible references, containers capable of adapting with love to the shape of each individual child, without mortifying or limiting the expression of their Self in structures that are too rigid and depersonalized.
Who is ITI KIDS for?
The Unit is aimed at all those who want to acquire the most effective tools to allow the child to fully express his true nature, his Divine, in all its beauty.
Parents, teachers, child care workers, psychologists and psychotherapists.
The activity of the Unit includes the following projects:
- academic material production (books, articles, fairy tales, video courses),
- presentations and seminars for professionals who work with children or who intend to work with them.
- workshop projects for parents, schools, playrooms, associations.
- Conferences on integral vision in children,
Emanuela Fonticoli
Emanuela Fonticoli, psychologist, has been working with children and their families for about ten years, preferring an approach based on feeling in the body, making children confident by expressing the discomforts and problems they experience through drawing, reading stories, music and creative experiences.

I work a lot on trauma and grief.

In 2014 he published his first book, a children's story called "Jim the Fish".

She is the mother of two splendid traveling souls