La School of Transpersonal Psychotherapy (MIUR recognized) and ITI - Integral Transpersonal Institute invite you to DIES ACADEMICUS 2022 to learn about the Biotransenergetic Methodology applied in our schools of Psychotherapy e Biotransenergetics.
The event will be both face to face and online, to get to know the structure, the teachers, the training proposal, students and alumni.
Topic: Waking up. Out of the cave
Saturday 3 DECEMBER 2022
10.00 -13.30 hours
ITI headquarters - in via Montalbino 7 in Milan (MM Zara, MM Marche, MM Maciachini)
The event can also be followed via ZOOM by booking a info@iti-life.com (we will give you the link)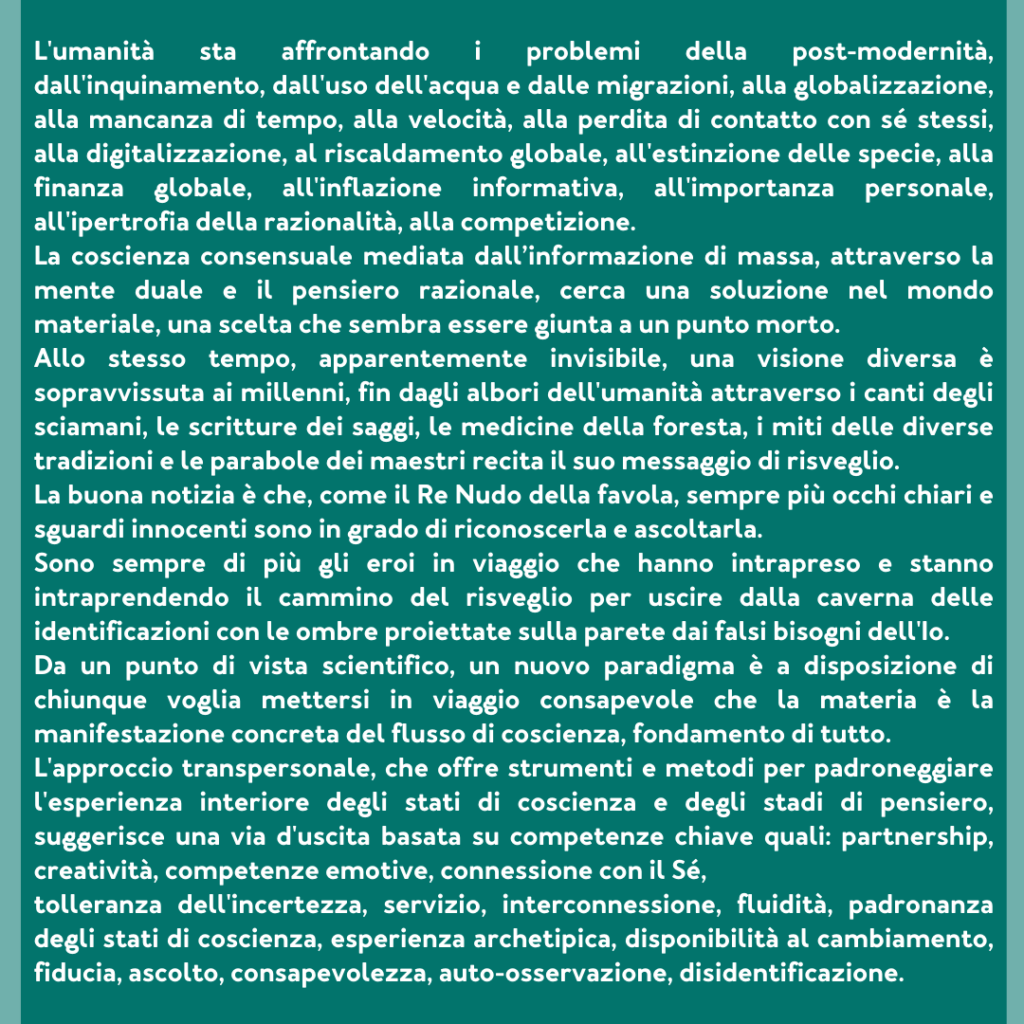 Places in attendance are limited, reservations are welcome and recommended.
Tel. 02/8393306 - info@iti-life.com