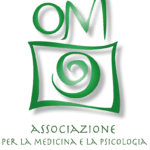 Check out the chapters on the territory
Om Association for Medicine and Transpersonal Psychology was founded in Milan in 1982 by a group of doctors and psychologists with the aim of developing, promoting, spreading the humanistic and transpersonal approach in the field of health, psychophysical well-being, personal evolution. During these years the association organized an innumerable series of courses, seminars, conferences, aimed at raising awareness of the individual's own potential and spiritual dimension. The most representative members of Om Association and Biotransenergetics has published numerous works of a popular and scientific nature and participated in various national and international congresses. Within the association Marlene Silveira and Pier Luigi Lattuada have created Biotransenergetics, a new-concept psycho-spiritual discipline that has deep roots in ancient shamanic traditions and is recognized in the emerging movement of transpersonal psychology. Since 1986, the Italian Society of Biotransenergetics SIBTE has been working with the association, which has activated the Four-year training course in Biotransenergetics became in 2010 High Training course in Transpersonal Counseling (Biotransenergetics methodology) valid for obtaining the diploma of Transpersonal Counselor accredited to the FAIP (Federation of Italian Associations of Psychotherapy). Today the Training Program is accredited by AssoCounseling. In 97 the Transpersonal Institute was created, which activated the Training Course in Transpersonal Psychotherapy recognized by MIUR by Ministerial Decree of 30 May 2002.
Om has organized seven international conferences on its own:
– Madness and the Divine, Turin 1988
– The Magic of Awareness, Lucca 1990
– Energy and consciousness, Abano 1995
– Inner Experiences, Milan 1996
– The Legacy of the Tribe, Milan 1999
– Beyond the Mind, Milan 2009
– Feeding the Soul, I Milan Transpersonal Festival 2015
– Feeding The Soul World SUMMIT 2016 and Feeding The Soul Top Transpersonal Gathering 2019
Om is a member of the EAP, European Association for Psychotherapy and ATP, Association for Transpersonal Psychology; is a founding member of the FAIP Federation of Italian Schools of Psychotherapy.
Scroll to consult and download the documents of SIBTE – Italian Society of Biotransenergy and OM Association for Transpersonal Medicine and Psychology
↓
OM – Chapters CHECK THEM OUT
OM – The Story READ AND DOWNLOAD
OM – THE STATUTE READ AND DOWNLOAD
OM – THE REGULATION READ AND DOWNLOAD
SIBTE – CODE DEONTOLOGICAL READ AND DOWNLOAD
SIBTE – REGULATION CONSULT AND DOWNLOAD
TRANSPERSONAL MANIFEST READ AND DOWNLOAD
ETHICS SIBTE READ AND DOWNLOAD
AUTORIA MEMORANDUM READ AND DOWNLOAD
This post is also available in:
Italiano